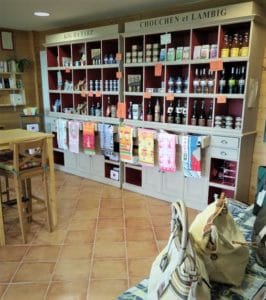 Bring back a souvenir of your stay at the Roulottes des Korrigans. Our shop offers you gift ideas to offer or to please yourself. You will find :
of home produce teas, Breton beers, lambic, chouchen, Breton whisky, cider, preserves from land and sea...
textiles, crockery and linen

Sophie C

a space mode jewellery, bags, scarves...
Discover the products of our region and keep a souvenir of your visit by making your own tasting baskets in our shop.
The shop is open every afternoon except Monday and Thursday.