Relax at thewellness area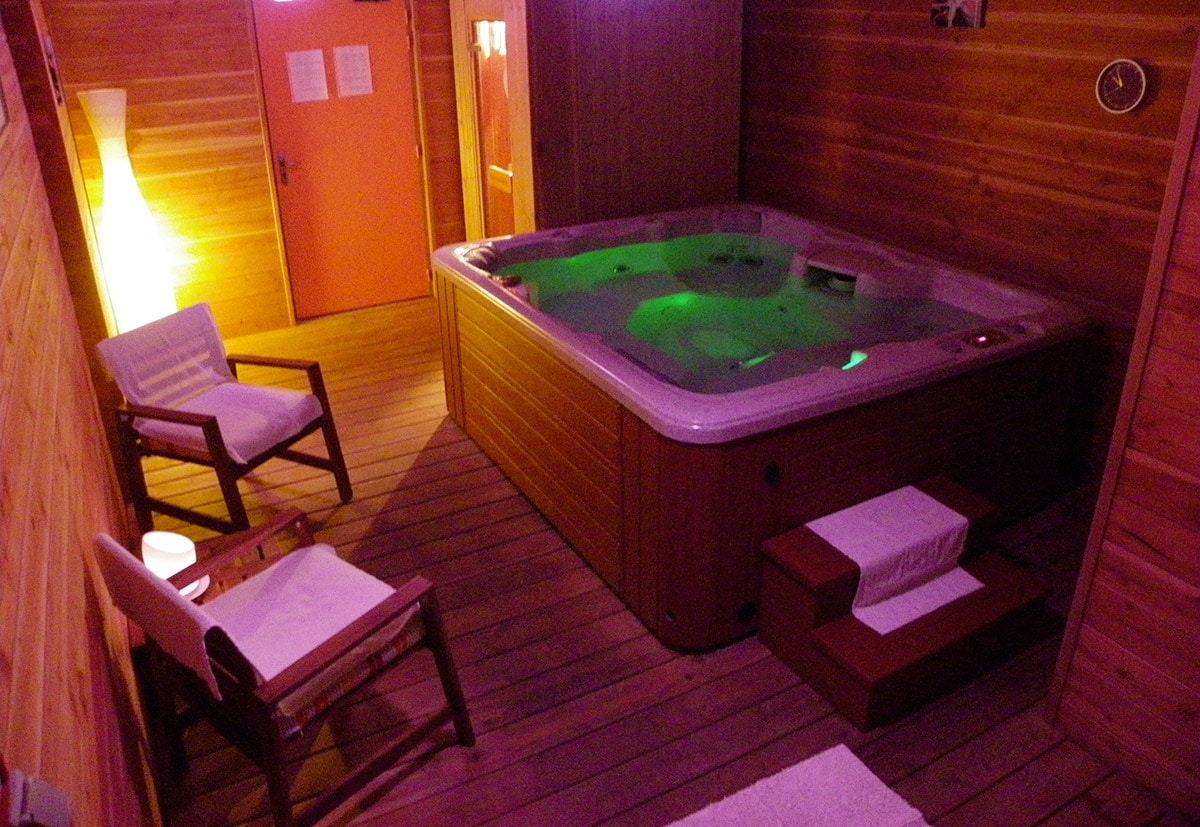 To enjoy a moment just for you, book a session in our wellness area!
Test our
well-being" formula
We offer you to relax in our sauna and our jacuzziAway from the noise and bustle! Enjoy an hour of relaxation while savouring an organic tea, alone or in pairs. In the subdued and relaxing light, forget all your tensions and fully enjoy the moment.
This private space is open to all, on reservation, for 1 to 2 adults (children not allowed).
Formula
"Wellness"
1 hour including access to the sauna, jacuzzi and organic tea
40€ for 1 to 2 people
*****
Subscriptions

(1 hour sessions)

5 sessions for the price of 4, that is 160€ for 5 sessions alone or in pairs

Prices are based on 1 to 2 people.

Linen is provided.

The wellness area welcomes you every day except Monday and Thursday.