Enjoy a relaxing break in
our café-library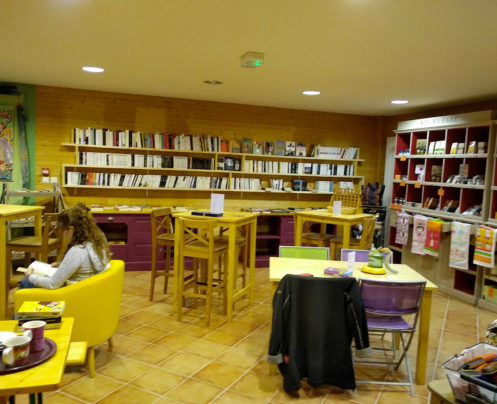 Looking for a sweet break? Stop by our café-library and order a small snack ! We offer homemade cake (and ice cream in the summer!), a menu of coffees and teas, fruit juices, as well as a large selection of organic products.
Looking for a salty break? Petite restoration to the slate.
Dive into our
book stock

!

Relax in our novels and poetry sections or in one of our our books on tales and legends to know more about the little people and the mysterious creatures that haunt our lands. Are you more of a gambler? We put at your disposal board games.

And if you need to be "re-connected" to the real world, take advantage of the wi-fi network accessible free of charge from the café-library.
The café-library is open to all and every day (except Monday and Thursday) from 3:30 pm.